Rufus's First Dog Show
Last weekend, Rufus and I attended the Wenatchee Dog Show. We got a chance to see Betsy Metcalf, Rufus's breeder, show Sundew, Rufus's sister.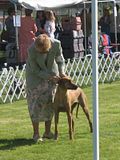 We also got to see some other folks we know (both human and canine) as well...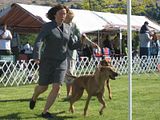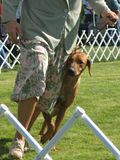 Afterwards, we attended a gathering of other RR owners at Betsy's farm. Rufus got a chance to play with Mojo, Rufus's brother.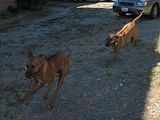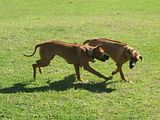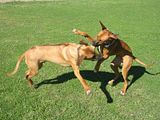 He also took time to frolic with Sundew a bit...